Air Freight Delivery Company
One of the most popular modes of transport is Air Freight Delivery, meaning we decided to invest in this and build the perfect team to be the number one Air Freight Delivery company for you.
ESO Logistics has our own customs team to support you with the documentation you need for your Air Freight Delivery.
Whether you're looking for a speedy delivery or cost-effective, ESO Logistics has the air freight delivery services to handle it, especially with our global connections.
Sea Freight Delivery Company
ESO Logistics is also a Sea Freight Delivery Company, with multiple worldwide transportation options available.
We can help with any import or export documentation that you'll require, give your company clearance with customs by providing the required documents for the Sea Freight Delivery service.
Our services operate through all major ports, providing the best service for our clients whether you're a small business or a large corporation.
Express Road Freight Delivery Company
For services within the UK, we are the Freight Delivery Company for you, no matter the size of the parcel you wish to send.
We have a variety of vehicles to suit all our customer's needs, including Luton tail lift, vans and trailers. Additionally, we'll update you with estimated arrival times and GPS tracking on your expected delivery.
There's also an Express Road Freight delivery service for most of Europe, we'll assist you with preparing the documents if you need any additional help relating to your delivery, especially following the changes since Brexit.
For all deliveries, regardless of size and amount, contact us at ESO Logistics for an efficient and quick Birmingham Courier Service.  
THE ESO LOGISTICS DIFFERENCE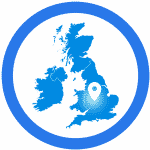 Central Location.
Based in Birmingham, we can easily access all transport networks ensuring your delivery is made promptly and efficiently across the UK and Ireland.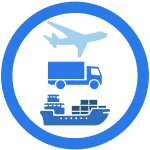 Wide Range of Services.
With our advanced network and the help of our partners, we have a global reach, enabling us to ship to over 250+ locations worldwide. Be it by sea, air or land we can guarantee the quickest and most efficient service possible.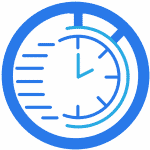 Fast & Efficient.
Our expertise and prime location enable us to save you valuable time when planning, expediting and tracking your deliveries.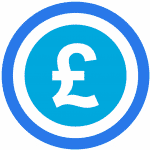 Cost-Effective.
All of our logistics services are competitively priced across our range of services. Save time and money with ESO Logistics.