Our Reliable, Efficient Sea Freight Service UK
Our global coverage allows us to serve all our clients, from small enterprises to large organisations, at the same high standard of service by providing services from all significant container ports.
ESO Logistics provides affordable, dependable, and effective Sea Freight Service UK. With the assistance of our partners, we are able to provide a variety of sea services, from our Full Container Load (FCL) service, which includes 40- and 20-foot containers, to our Less Than Container Load (LCL) service, which enables our clients to deliver smaller volumes at the most affordable rate.
What Our Sea Freight Service Includes
With our Sea Freight Service UK, we can offer your company a full customs clearing solution and create the necessary papers on your behalf using our global network and partners. Additionally, our knowledgeable Sea Freight Service UK team will be present to assist you at each stage of the procedure. With services available from all major ports, our global reach enables us to offer all of our clients—from small enterprises to large corporations—the same outstanding quality of service.
Give ESO Logistics the opportunity to handle the hassle of your delivery. No matter the request, we fulfil it.
A Dependable Delivery Solution
It might be challenging to gather, dispatch, and deliver items to their final location. It takes time and money to choose a reputable logistics provider, complete the necessary paperwork, and expedite.
You require the services of a reliable logistics business. Our amicable, committed crew has a vast network of contacts and skills to enable effective, on-time deliveries through our Sea Freight Service UK. Give ESO Logistics the opportunity to handle the hassle of your delivery needs. We are here to provide guidance and identify the best shipping option for you and your customers from quote to delivery.
If you are in need of Sea Freight Services UK and are looking for fast, efficient delivery, contact ESO Logistics today. Our team can help ensure that the best service is provided for you from quotation to delivery. 
THE ESO LOGISTICS DIFFERENCE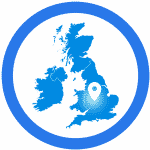 Central Location.
Based in Birmingham, we can easily access all transport networks ensuring your delivery is made promptly and efficiently across the UK and Ireland.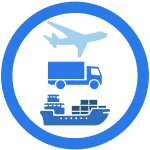 Wide Range of Services.
With our advanced network and the help of our partners, we have a global reach, enabling us to ship to over 250+ locations worldwide. Be it by sea, air or land we can guarantee the quickest and most efficient service possible.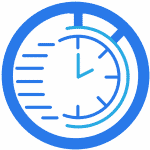 Fast & Efficient.
Our expertise and prime location enable us to save you valuable time when planning, expediting and tracking your deliveries.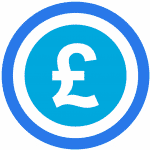 Cost-Effective.
All of our logistics services are competitively priced across our range of services. Save time and money with ESO Logistics.