Standard and Express Delivery from ESO Logistics
Confused about the difference between standard and express shipping? Don't worry, we've got your back. Read on to discover the differences between the two.
Shipping plays a very important role in every business. When you sell physical goods, shipping is the only way your goods get to your customer's doorstep. However, all customers want their orders to be delivered at a pace that suits them.
Some people need their goods urgently, while others are satisfied with how quickly the goods usually arrive. Therefore, you should offer different shipping options, such as standard and express shipping, based on your customers' needs.
When it comes to shipping, two options are very popular: standard and express. For e-commerce stores, both may be required depending on the shipping method and delivery time. Let us try to understand the difference between standard and express shipping.
Standard Delivery
Standard shipping or delivery refers to regular shipping. Special provisions for overnight deliveries and expedited delivery of products are not included. Standard shipping is usually cheaper and uses a ground courier.
Express delivery
Expedited shipping means express shipping. This is usually done by express road courier, often by air courier and arranged to ensure that the order is delivered the next day.
Delivery Deadline
One of the main differences between standard and express shipping is the delivery time. Items are shipped by express road courier, so the normal delivery time is 2-8 days for standard delivery and about 1 day for express delivery. In some cases, the package may reach the recipient on the same day. Express shipping is suitable for urgent and fast delivery. However, if you have time to spare, we recommend choosing standard shipping.
Cost-effectiveness
Standard shipping is cheaper than express shipping because it is shipped by ground. Express delivery means urgent and fast delivery, so we use air couriers, so the price and tariff are also higher than other modes of transport. Based on the delivery time, you should decide on the appropriate shipping method.
Brexit and the Impact on Transport
Since leaving the EU on 1 January 2021, the UK has also left the EU Customs Union and a single VAT territory. Customs clearance may be required to ship goods between the UK and the EU but is currently less stringent than in other non-EU countries. Some groups may not even need to organize this beforehand.
As a result of Brexit in the UK and increased bureaucracy in legislation, inquiries to operator groups are on the rise. Retailers and other groups may not have the staff or capacity to deal with the increased administrative burden of separation from the EU Customs Union.
However, if you need advice, please call 0121 387 1800
Other Useful Articles:
Information on Exporting Goods from the UK
Information on Customs Clearance
Working with a Freight Forwarder
Discover THE ESO LOGISTICS DIFFERENCE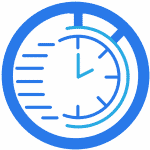 Provide us with a few details and get a quote in minutes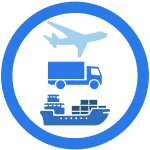 Take advantage of our network of air and road freight specialists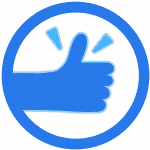 Your dedicated account manager will advise you and handle all your queries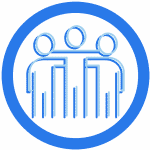 Receive real-time tracking updates on a single platform
Discover our other services